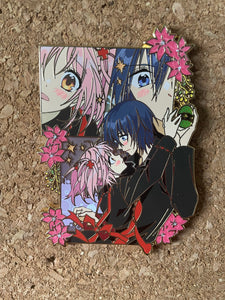 Size: 3"
Gold Plating
Effects: Pearl / Glitter / Sandblast
Art by: Dini

↬ This is a collaboration with MintyxPins and myself, of our favorite shoujo couples. 
↬ For more grading policies please look under the FAQs tab.
↬ Disclaimer: these are not official or licensed anime pins these are fandom base designs.