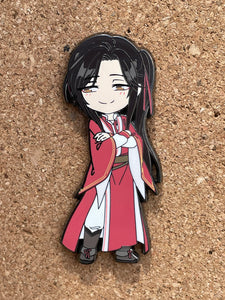 Size: 2.05-2.25

Black Nickel
Back Stamp
 2.5"
 ↬ For more grading policies please look under the FAQs tab.
↬ Disclaimer: these are not official or licensed anime pins these are fandom base designs 
↬ Note - There might be slight variations between this design image and the final physical product. Please read my preorder policy if you have any questions before purchasing.